March 26, 2011
Today I have added more goodies.
The entire French Country Set. Objects are located on the French Country page, French Country art on the ART page and French Country walls on the WALL page.
Part 1 of my Space Set, featured in the JabaLava Spa Lot, may be found on the Space page.
The extensive wall collection for this set may be found on the
Enjoy!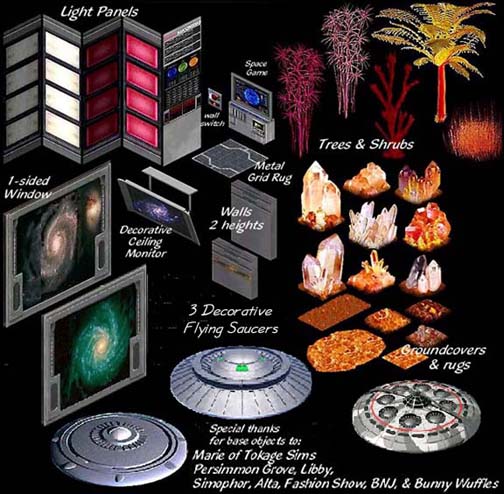 March 23, 2011
I have added some sets that were Christmas gifts as well as my Chinese New Year Set.
I've also added new Art and new objects to the Spanish Colonial page.
Watch for additional sets in the coming weeks.
February 23, 2011
I've added some of the house files on the "House" page.
Some have shopping lists and some do not but I've included extra house pics
for those who want to reconstruct the houses.
More to come soon.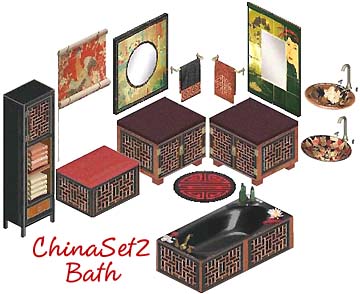 June 15, 2010
Today I answer the numerous requests for a stripped down Manderley lot.
The lot contains only Sims game original objects, walls and floors,
as well as the Manderley walls available here.
Link to download on the "Houses" page.
Enjoy!
Sky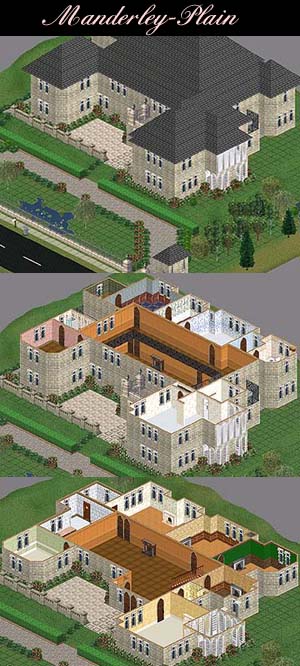 My special thanks to
BunnyWuffles, and the many great Sim Creators for base objects and/or graphics.
Specific credit to individual creators is to be found in each object file
Unending thanks to the wonderful 3Dartists of DAZ3D, Renderosity, Damapro and TurboSquid

Remember.... many of my files are fsf and may also be downloaded at the